I am currently working at developing my business directory filling it with offers and deals for the small and home based business person.
The next project is work from home and home based business opportunities.
Both pages are filled with the products and programs I trust the most. Each one I have been a client of and became an affiliate for. By communicating with the representatives, discussing issues, product information, etc., I can tell you that these companies are worth your while.
The representatives are there to help you become successful, use them. Each one has remained very patient, even when I have become a slight trial. I appreciate the candor and patience each has shown me. When I get off the phone or chat I feel respected and my problem has been resolved. Those who cannot answer my questions seek to find the answers. For these extra steps I remain loyal.
I know you will find the same respect and assistance I have with each one of these companies. After you join, contact me with a goal or ideas for new programs. I prefer to succeed with a team, makes the journey fun and exciting.
The pages are in the side bar, but here again:
Product Directory
Services, Products, and more. Having difficulty finding a product, Contact me. I will find what you are looking for, my research fees are usually a barter deal, but the hourly rate is $15.00. If I cannot you owe me nothing.
Work from Home and Home-Based Business Opportunities
This page has affiliate programs, home-based business (slow adding these yet), and work from/at home directory and programs. Each one is vetted and I have remained a faithful member of. Those I have vetted but have not joined will have a side note letting you know. Cannot join all of them. 🙂 Not enough time in the day.
That is if for today. More to come, you can subscribe RSS or join me at my social networks. Will be adding a newsletter very soon.
Creating a waiting list: email me with your interest.
Thank you.
It's officially live for registration in
the Never Ending Clients Mastery Program here.
The GameChanger video on that page walks you
through how Never Ending Clients works and
everything you receive to empower you to get
the results of a consistent stream of ideal clients.
– from step-by-step training on how to Find,
Enroll and Grow your network of Influencers,
– to ready to use marketing materials,
– to Joe's exact presentation and process he's
perfected the past 16 years (this is the secret sauce
nobody else has – and the key to getting
the outcome of "never ending clients")
– and more as you will see.
I can't wait to see the transformation this
creates for your business over the coming
weeks and months.
Register Today for Never Ending Clients Mastery Program.
To Your Success!
Connie
What's the entire buzz about GVO?
GVO (Global Virtual Opportunities) formerly Kiosk is a company owned by Joel Therien who has a 12 year track of experience in the network marketing and internet marketing industries.
GVO has rapidly created a big buzz in the internet marketing and the MLM , Network marketing arenas due to the fact that it is the only company online that has the knowhow and the expertise to join these two very important business models in a once in a lifetime opportunity.
What makes GVO such an incredible business opportunity?
The answer to this question is twofold:
First of all when you get your hosting package through GVO you will get several services like unlimited autoresponder system, complete video marketing system with easy video producer and video hosting, full audio and video conferencing system, downtime monitoring software, that not only are included but that will also mean significant savings compared to buying all these services separately.
Second, you will have the opportunity to participate in a MLM compensation plan that is much more than a simple affiliate program and makes it an entire business in itself, let me explain:
How do I get compensated?
To motivate you to promote the business, GVO pays you 50% commission on the first month of every person that is directly sponsored by you.
Then we have the 2 x 10 Binary Hybrid Matrix Plan that will pay you 5% per month of up to levels down making this a full matrix of 2,046 people and that alone will earn you $4,600.00 per month!
Wait! It gets even better because you will also get a 20% matching bonus on your personal referrals down to 10 levels.
Once you have a downline of 14 people or more then you earn a new profit position in the matrix that you can also make money off of.
What guarantees that people will stay?
If you have been online for some time and you are serious about building an internet business, you know that in today's market, these are tools that you or any internet marketer can't afford not to have and that you will be using on a daily basis and that is the key that makes the compensation plan a very successful one.
With this business model you will build an organization of avid and constant users who will be using the services everyday to run their businesses and therefore will be happy to keep paying their monthly fee!
How do I join?
At GVO we even give you the opportunity to try us and fall in love with our services before you commit to a longer stay.
Just pay $1.00 today and this will give you full access to all the services and features for a full 14 day trial period.
Hope your find everything you are looking for under one roof with unsurpassed quality, see you inside!
Jesus Pina is an Internet and Network Marketer who owns and runs many websites you can read more of his GVO business, Click here.
DIY SEO
Operating a small business is a daunting task when you have to wear all the hats. Delegation will help alleviate that burden. But what happens when you cannot afford to delegate? The money is not there for hiring someone to develop a web presence for your business, for either a web developer or an SEO consultant. Getting outside assist to run your business can put a dent in your budget. There are solutions, the question is do you want to put out the extra time to learn?
I am on a minimal budget, the result is searching out ways to shortcut, to develop my own skills to meet the challenge. At least until I can afford to hand over the baton.
One resource I utilize is Web CEO, a full search engine optimization service that offers training certification free when you purchase the software. You have two choices with Web CEO. Download the full program and run it from your computer or set up an online account free, then upgrade for more services.
One of the great options with this program is you will become an SEO expert. The software pays for itself. Set a fee and offer the services to your clients. Just one more service a virtual assistant may offer.
Or keep it to yourself and use it to enhance your blogging, copy writing, and other services you offer to your clients. Use it for your own sites and copy. Look like you hired an expert.
Appearance is everything when you are working towards building a reputation. Looking the part is as important as providing a viable service to your clients.
Some days I am an expert. Others I do not care so much, my language usage is not professional, but more plain speak.
Depends on who I am writing to.
I have used Web CEO for a few years. Taking the online course has improved my abilities to optimize my work. It has helped me to make corrections to the style and back office tasks. I find it more valuable than most of the other SEO programs available on the market today, both free and paid.
Click the banner and see for yourself. Download a free trial, try it out for a few days, then decide for yourself. The learning curve is short. Full training is available as well as video tutorials.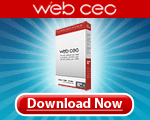 If you are frustrated with the fear of layoffs and wage decreases this a worthwhile article. Majority of individuals I know decided to work for themselves from home. I am one of those many work from home individuals. I do a few types of work to keep the bills paid. But after reading this article I wonder now just how long the recession has been. I began working for myself in 2000 after much frustration with working in offices and not wanting to play at the politics any longer.
As an office assistant I can do a majority of tasks on line. Who needs to commute when you can get out of bed and walk to the desk? Sounded great to me. As far as working in my pjs? One I do not wear them, two I would still be lazing around with a coffee cup in my hand. Not….
So I have to ask, is the recession hurting your self-employed plans? Like I said in the beginning if your tired of working for someone else, consider your trade, then research if it is viable to work for yourself.
Do your homework. It will pay off in the long run. Trust me.
Got a few ideas? Want to see your ideas in print? Contact me. I am always looking for topic ideas and guest bloggers.