The six figure income, the ghost of all ghosts. Riches, millions, seeking the almighty dollar. The goal of so many and yet few attain it. Six figures is five zeros and a number 1-9. Earning a six figure income is a goal that all can share, but getting it is another matter.
Let's look at a few of the ways known on the internet:
Affiliate Marketing: The short of this is marketing someone else's product for a percentage of the sale. The products range from books to tractors, maybe even zebras. More companies are utilizing affiliates to sell their products now than ever before. Percentages range from 3% a sale to 50% a sale. Few products offer more than 10 to 15%, on average.
Multilevel Marketing Or Network Marketing: Again you are selling someone else's product for a share of the profits. The percentages vary as do affiliate marketing. The difference between affiliate and network marketing is you recruit others into your network and train them to go out and sell and recruit.
Your Own Product: Creating your own product depends on what your passion is. As you will notice when you research affiliate marketing products can be how-to-manuals, videos, or audio recording. If you are a writer of fiction, non-fiction, or other topics, creating an ebook may appeal to you.
The limit is set in your mind. If it can be packaged and shipped or downloaded, it can be created.
These are three of the most common ways of making a living on line, the path to a six figure income. How you get there is another story. Your needs, a simplistic list:
Web hosting
Web site (blog or shopper's page)
An account to collect payments (PayPal or AlertPay, for instance
Marketing basic skills
Next:
A few social networks
Knowledge of SEO (search engine optimization)
A Desire to learn and grow.
An effective six figure income earner knows that reading, application, delegation, and other arduous tasks are necessary to develop that income in a steady stream and keep it coming in.
Want to know more? Come back later for the next installment. Or Contact me.
Recently I made several changes to my blogs. If you read the previous posts you know I was hacked. Oh, joy….
I added Captcha for WP, which means that before anyone can post a comment or register the phrase from Captcha needs to be entered. Let me tell you it is frustrating. I recently created security changes to my computer which meant that I lost my password file, so I had to do a new password and use the Captcha. But, it worked.
Another addition is the WordPress Firewall. This has saved me from a few hacks. An email is sent each time there is an attempt to make changes to directories or blog posts, hacking the sign in, etc. I can review them, then note the change time and date. There is an option to accept the change and record the ISP or deny it by ignoring it.
I have reinstated a few of the other plug ins, one at a time and found that with the Firewall I am now secure. Well, until the hacker figures it out, then back to the drawing board.
To install these plugins to your WP blog go to the "Plugins" on the side bar, click "Add New," type in the search term and then click install next to the plugin. No downloading and uploading. Easy Peasy. 🙂
I found it funny really that all that hacking and inputting of links through out my blog was to no avail.
I tried a couple of the links and the result is a 404 error page, the page does not exist type of message. So why go to the trouble when the links do not go anywhere? Was it the sport, to prove it can be hacked?
The troubling ISP's originated from search engines, not local. Two of them that I could derive. My host tracks all visitors, I can review the log entries and trace ISPs. This helped me to determine the issuing ISP. Working with my host company the ISP addresses were blocked. They also increased their security, made some other changes and protected a large number or WP bloggers.
Having a team to work with is a life saver. I am taught what I need to know and so far everyone who's plug ins I use regularly have been very helpful.
These are only a few of the changes. As I work out the details and learn more I will keep you updated.
Thank you and have a terrific day.
My hosting company GVO is in pre-launch with a new hosting business. For those who cannot afford to pay the lion's share of hosting fees, this is the right company to begin with.
Click the banner, Listen to the video, then take your trial period for a buck. $1.00 US will set you up to earn an income. If before the 7 days is up you decide this is not for you, then cancel. No further obligations, no tracking you down to ask why you left me, well HostThenProfits at least.
I am inviting you to join me in developing an income through web hosting services. With the explosion of hosting options and business growth online this is one service that will never stop being required.
HostThenProfits will beat the competitors hands down. Guaranteed.
CLICK:
DIY SEO
Operating a small business is a daunting task when you have to wear all the hats. Delegation will help alleviate that burden. But what happens when you cannot afford to delegate? The money is not there for hiring someone to develop a web presence for your business, for either a web developer or an SEO consultant. Getting outside assist to run your business can put a dent in your budget. There are solutions, the question is do you want to put out the extra time to learn?
I am on a minimal budget, the result is searching out ways to shortcut, to develop my own skills to meet the challenge. At least until I can afford to hand over the baton.
One resource I utilize is Web CEO, a full search engine optimization service that offers training certification free when you purchase the software. You have two choices with Web CEO. Download the full program and run it from your computer or set up an online account free, then upgrade for more services.
One of the great options with this program is you will become an SEO expert. The software pays for itself. Set a fee and offer the services to your clients. Just one more service a virtual assistant may offer.
Or keep it to yourself and use it to enhance your blogging, copy writing, and other services you offer to your clients. Use it for your own sites and copy. Look like you hired an expert.
Appearance is everything when you are working towards building a reputation. Looking the part is as important as providing a viable service to your clients.
Some days I am an expert. Others I do not care so much, my language usage is not professional, but more plain speak.
Depends on who I am writing to.
I have used Web CEO for a few years. Taking the online course has improved my abilities to optimize my work. It has helped me to make corrections to the style and back office tasks. I find it more valuable than most of the other SEO programs available on the market today, both free and paid.
Click the banner and see for yourself. Download a free trial, try it out for a few days, then decide for yourself. The learning curve is short. Full training is available as well as video tutorials.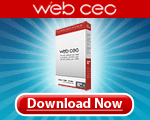 If you are frustrated with the fear of layoffs and wage decreases this a worthwhile article. Majority of individuals I know decided to work for themselves from home. I am one of those many work from home individuals. I do a few types of work to keep the bills paid. But after reading this article I wonder now just how long the recession has been. I began working for myself in 2000 after much frustration with working in offices and not wanting to play at the politics any longer.
As an office assistant I can do a majority of tasks on line. Who needs to commute when you can get out of bed and walk to the desk? Sounded great to me. As far as working in my pjs? One I do not wear them, two I would still be lazing around with a coffee cup in my hand. Not….
So I have to ask, is the recession hurting your self-employed plans? Like I said in the beginning if your tired of working for someone else, consider your trade, then research if it is viable to work for yourself.
Do your homework. It will pay off in the long run. Trust me.
Got a few ideas? Want to see your ideas in print? Contact me. I am always looking for topic ideas and guest bloggers.