DIY SEO
Operating a small business is a daunting task when you have to wear all the hats. Delegation will help alleviate that burden. But what happens when you cannot afford to delegate? The money is not there for hiring someone to develop a web presence for your business, for either a web developer or an SEO consultant. Getting outside assist to run your business can put a dent in your budget. There are solutions, the question is do you want to put out the extra time to learn?
I am on a minimal budget, the result is searching out ways to shortcut, to develop my own skills to meet the challenge. At least until I can afford to hand over the baton.
One resource I utilize is Web CEO, a full search engine optimization service that offers training certification free when you purchase the software. You have two choices with Web CEO. Download the full program and run it from your computer or set up an online account free, then upgrade for more services.
One of the great options with this program is you will become an SEO expert. The software pays for itself. Set a fee and offer the services to your clients. Just one more service a virtual assistant may offer.
Or keep it to yourself and use it to enhance your blogging, copy writing, and other services you offer to your clients. Use it for your own sites and copy. Look like you hired an expert.
Appearance is everything when you are working towards building a reputation. Looking the part is as important as providing a viable service to your clients.
Some days I am an expert. Others I do not care so much, my language usage is not professional, but more plain speak.
Depends on who I am writing to.
I have used Web CEO for a few years. Taking the online course has improved my abilities to optimize my work. It has helped me to make corrections to the style and back office tasks. I find it more valuable than most of the other SEO programs available on the market today, both free and paid.
Click the banner and see for yourself. Download a free trial, try it out for a few days, then decide for yourself. The learning curve is short. Full training is available as well as video tutorials.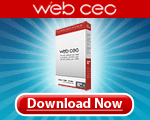 If you are frustrated with the fear of layoffs and wage decreases this a worthwhile article. Majority of individuals I know decided to work for themselves from home. I am one of those many work from home individuals. I do a few types of work to keep the bills paid. But after reading this article I wonder now just how long the recession has been. I began working for myself in 2000 after much frustration with working in offices and not wanting to play at the politics any longer.
As an office assistant I can do a majority of tasks on line. Who needs to commute when you can get out of bed and walk to the desk? Sounded great to me. As far as working in my pjs? One I do not wear them, two I would still be lazing around with a coffee cup in my hand. Not….
So I have to ask, is the recession hurting your self-employed plans? Like I said in the beginning if your tired of working for someone else, consider your trade, then research if it is viable to work for yourself.
Do your homework. It will pay off in the long run. Trust me.
Got a few ideas? Want to see your ideas in print? Contact me. I am always looking for topic ideas and guest bloggers.
Products, services, food, all have a return option if you are not satisfied. It is surprising to me lately, now that I pay more attention, that the number of individuals who feel it is too much of a bother to replace or refund their purchase. Well, at least when it is less than a few dollars. Though I know women who have shared clothes with me that were not what they wanted and left them hanging in the closet forever. At least until I got them. Now mind you, I greatly appreciate getting new or nearly new clothes and shoes for free, sometimes jewelry.
If you are not happy with your services or products, then why not ask for a replacement or refund? If you buy food that you do not like, do not throw it away, call the 800 number on the package. You can receive instructions on getting a refund. On the other hand, go back to the grocery and let them refund your purchase price. Some stores will be glad to exchange the product. Stop wasting.
Take a few minutes, consider the dollar here and there that you have tossed into the trash. It adds up. I considered a few times I did not feel like "wasting" my time or shipping the product back seemed too costly. Those cents added up. A lot of money when it is totaled. Another payment on a debt or saving for that long-awaited vacation or save and help out a retirement plan. Yep, money lost. Recycle, reuse, donate, return, there are many ways to keep from wasting your money. It is not too much trouble or a waste of time when you add up all those times you felt that way.
Where is your clutter?
How much food have you tossed? Here is something my mother use to tell me, have you heard it before? When I did not want to eat liver or greens, mom use to say, "Think of all those starving children in third-world countries? They would be grateful to have your meal." My smart mouth brother would pipe in with "Send it to them." So, let me ask you after a dozen times of tossing say an item that cost $2, don't you think that money is a waste? 12 x 2 =24, $24 to pay a bill, treats, movies, coffee out, savings plan. The limit is yours. Oh, yea, may cost a few cents in returning it, but it adds up.
When you ask for replacements, refunds, and are in need of shipping the item, ask if the UPC label is enough with a receipt to show proof of purchase. That is only 42 cents, unless postage went up. You still receive a profit in return. The call is toll-free and is accomplished in a couple of minutes.
Why settle? Complain, request, return for replacements or refunds. Even a buck fifty a week is a saving. Especially when it seems like so little. Do the math, add it up!
Got anymore ideas to save money? (not great grammar, oh well.) Send me a paragraph or two and I will be happy to post them here. Go to my contact page to send me an email.
Want help with your office or personal writing, budgeting, or? Check my services page, then drop me a line.
Because I like Google, did a check a while back about Google Hiring.
Guess what? It is true. The problem? I do not have the skill set they want.
Programmers are the biggest demand, but if you know about video and other tech stuff, then this is a job you may be interested in.
Rather than read my version, go read theirs.
Catch me up, let me know if it is a job for you. 🙂
5 Steps to a Freelance Writing Career!
In my internet journey I came across this great article that outlines a plan of action by a work at home person. I especially like the name of the site: The Work at Home Wife.
Her steps give a balanced, sensible plan of action to beginning your writing career.
Take a moment and peruse.
Bless you and see you again.