Advertising Resource: Classified Submissions
It is not easy to find good advertising sites that won't cost you a fortune. Small businesses and those who are working as an independent contractor do not have an advertising budget like the corporations. It is important to advertise your services. You can use ad submission sites like this one: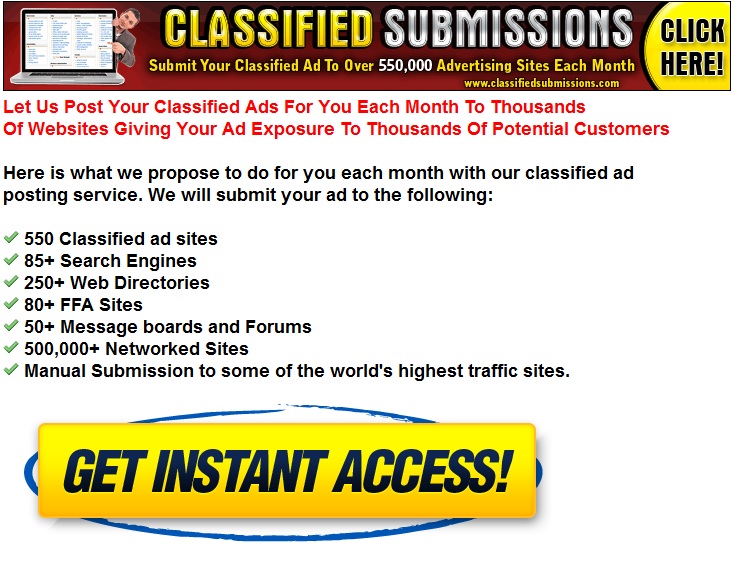 Other sites include:
This is not an inclusive list. These sites I use, trust and frequent for my searches as well as classifieds for household items, clothes, jewelry, animals, and to post my business ads.
As I explore and give the others a try, I will keep you posted.
If you have a trusted resource for free advertising, one that won't fill your email inbox with junk email, then let me know. I will be happy to post it here and share your website as a referral. You can use my contact page to reach me.
Happy classified advertising.